PS SERIES
Shielded SMD Power Inductor (PS Series)
1608 / 3316 / 5022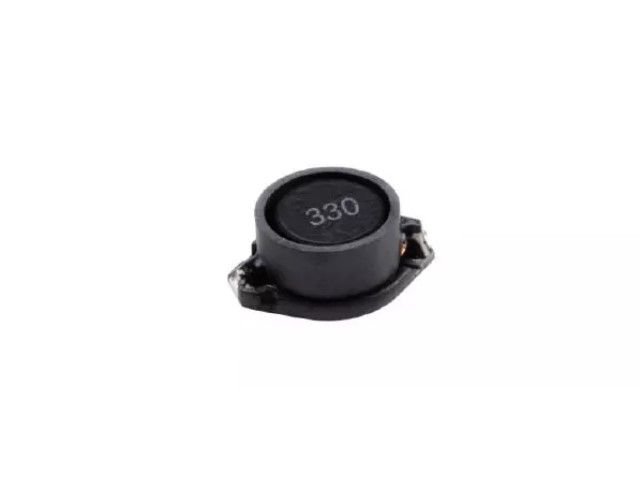 Shielded SMD Power Inductor - PS Series
Files Download
Shielded SMD power inductor , compact , low DCR and large current , with magnetically shielded against rediation.
Features
With magnetically shielded against radiation.
PS1608 can help to achieve longer battery life significantly in handheld communication devices.
PS3316 / 5022 designed for the higher current requirements of portable computers.
PS1608 used ceramic base with gold-plating.
PS3316 / 5022 used LCP plastic base.
Applications
Portable Telephones.
Personal Computers.
Other Various Electronic Appliances.
DC/DC Converters, etc.
Inductance and Rated Current Ranges
- PS1608: 1.0 ~ 10000μH, 1.4 ~ 0.02A
- PS3316: 1.0 ~ 1000μH, 5.6 ~ 0.32A
- PS5022: 1.0 ~ 1000μH, 20.0 ~ 0.80A
- Test equipment:
• L: HP4284A LCR meter
• DCR: Milli-ohm meter
- Electrical specifications at 25°C
Characteristics
- Saturation Rated Current (I sat / IDC): The DC current when the inductance becomes 10% (1608 becomes 30%) lower than its initial value. (Ta=25°C)
- Temperature Rise Current (I rms): The actual current when temperature of coil becomes Δ 40°C. (Ta=25°C)
- Operating temperature range: -40 ~ 125°C
Product Identification
Standard Electrical Specifications
PS1608 Type(□:Tolerance) (Electrical Characteristics)
Part No.
L (μH)
Tolerance
Test Condition
DCR (Ω) max.
SRF ref (MHz)
Q min.
IDC (A) max.
L
Q
I sat
I rms
PS1608□T1R0
1.0
M
100KHz, 0.1V
200KHz, 0.1V
0.040
250
30
1.40
3.00
PS1608□T1R5
1.5
M
100KHz, 0.1V
200KHz, 0.1V
0.045
125
30
0.93
2.30
PS1608□T2R2
2.2
M
100KHz, 0.1V
200KHz, 0.1V
0.050
120
40
0.92
1.80
PS1608□T3R3
3.3
M
100KHz, 0.1V
200KHz, 0.1V
0.055
120
40
0.75
1.60
PS1608□T4R7
4.7
M
100KHz, 0.1V
200KHz, 0.1V
0.060
105
40
0.58
1.40
PS1608□T6R8
6.8
M
100KHz, 0.1V
200KHz, 0.1V
0.065
50
40
0.58
1.20
PS1608□T100
10
M
100KHz, 0.1V
200KHz, 0.1V
0.075
38
40
0.37
1.00
PS1608□T150
15
M
100KHz, 0.1V
100KHz, 0.1V
0.090
33
40
0.31
0.80
PS1608□T220
22
M
100KHz, 0.1V
100KHz, 0.1V
0.11
25
40
0.30
0.70
PS1608□T330
33
M
100KHz, 0.1V
100KHz, 0.1V
0.19
20
40
0.24
0.60
PS1608□T470
47
M
100KHz, 0.1V
100KHz, 0.1V
0.23
20
40
0.24
0.50
PS1608□T680
68
M
100KHz, 0.1V
100KHz, 0.1V
0.29
15
40
0.17
0.40
PS1608□T101
100
M
100KHz, 0.1V
100KHz, 0.1V
0.48
10
40
0.13
0.30
PS1608□T151
150
M
100KHz, 0.1V
100KHz, 0.1V
0.59
9
40
0.10
0.26
PS1608□T221
220
M
100KHz, 0.1V
100KHz, 0.1V
0.90
6
40
0.10
0.22
PS1608□T331
330
M
100KHz, 0.1V
100KHz, 0.1V
1.40
5
40
0.07
0.20
PS1608□T471
470
M
100KHz, 0.1V
100KHz, 0.1V
1.80
4
40
0.06
0.19
PS1608□T681
680
M
100KHz, 0.1V
100KHz, 0.1V
2.20
3
40
0.06
0.18
PS1608□T102
1000
M
100KHz, 0.1V
100KHz, 0.1V
3.40
2
40
0.05
0.15
PS1608□T152
1500
M
100KHz, 0.1V
100KHz, 0.1V
4.20
2
50
0.04
0.12
PS1608□T222
2200
M
100KHz, 0.1V
100KHz, 0.1V
8.50
2
50
0.03
0.10
PS1608□T332
3300
M
100KHz, 0.1V
100KHz, 0.1V
11.0
1
50
0.02
0.08
PS1608□T472
4700
M
100KHz, 0.1V
100KHz, 0.1V
13.9
1
50
0.02
0.06
PS1608□T682
6800
M
100KHz, 0.1V
100KHz, 0.1V
25.0
1
50
0.02
0.04
PS1608□T103
10000
M
100KHz, 0.1V
<td align="" center"="">100KHz, 0.1V
32.8
0.8
50
0.02
0.02
PS3316 Type(□:Tolerance) (Electrical Characteristics)
| Part No. | L (μH) | Tolerance | Test Condition | DCR (Ω) max. | IDC (A) max. |
| --- | --- | --- | --- | --- | --- |
| PS3316□T1R0 | 1.0 | M | 100KHz, 0.1V | 0.021 | 5.60 |
| PS3316□T1R5 | 1.5 | M | 100KHz, 0.1V | 0.022 | 5.20 |
| PS3316□T2R2 | 2.2 | M | 100KHz, 0.1V | 0.032 | 5.00 |
| PS3316□T3R3 | 3.3 | M | 100KHz, 0.1V | 0.039 | 3.90 |
| PS3316□T4R7 | 4.7 | M | 100KHz, 0.1V | 0.054 | 3.20 |
| PS3316□T6R8 | 6.8 | M | 100KHz, 0.1V | 0.075 | 2.80 |
| PS3316□T100 | 10 | M | 100KHz, 0.1V | 0.101 | 2.40 |
| PS3316□T120 | 12 | M | 100KHz, 0.1V | 0.140 | 2.10 |
| PS3316□T150 | 15 | M | 100KHz, 0.1V | 0.150 | 2.00 |
| PS3316□T180 | 18 | M | 100KHz, 0.1V | 0.200 | 1.70 |
| PS3316□T220 | 22 | M | 100KHz, 0.1V | 0.207 | 1.60 |
| PS3316□T270 | 27 | M | 100KHz, 0.1V | 0.300 | 1.50 |
| PS3316□T330 | 33 | M | 100KHz, 0.1V | 0.334 | 1.40 |
| PS3316□T390 | 39 | M | 100KHz, 0.1V | 0.460 | 1.10 |
| PS3316□T470 | 47 | M | 100KHz, 0.1V | 0.472 | 1.00 |
| PS3316□T680 | 68 | M | 100KHz, 0.1V | 0.660 | 0.90 |
| PS3316□T101 | 100 | M | 100KHz, 0.1V | 1.110 | 0.80 |
| PS3316□T121 | 120 | M | 100KHz, 0.1V | 1.300 | 0.62 |
| PS3316□T151 | 150 | M | 100KHz, 0.1V | 1.550 | 0.60 |
| PS3316□T221 | 220 | M,K | 100KHz, 0.1V | 2.000 | 0.50 |
| PS3316□T271 | 270 | M | 100KHz, 0.1V | 4.600 | 0.42 |
| PS3316□T331 | 330 | M | 100KHz, 0.1V | 5.600 | 0.35 |
| PS3316□T391 | 390 | M | 100KHz, 0.1V | 6.600 | 0.34 |
| PS3316□T471 | 470 | M | 100KHz, 0.1V | 7.600 | 0.33 |
| PS3316□T681 | 680 | M,K | 100KHz, 0.1V | 9.000 | 0.31 |
| PS3316□T102 | 1000 | M | 100KHz, 0.1V | 8.300 | 0.32 |
PS5022 Type(□:Tolerance) (Electrical Characteristics)
| Part No. | L (μH) | Tolerance | Test Condition | DCR (Ω) max. | IDC (A) max. |
| --- | --- | --- | --- | --- | --- |
| PS5022□T1R0 | 1.0 | M | 100KHz, 0.1V | 0.024 | 20.00 |
| PS5022□T2R2 | 2.2 | M | 100KHz, 0.1V | 0.026 | 11.00 |
| PS5022□T3R3 | 3.3 | M | 100KHz, 0.1V | 0.029 | 10.00 |
| PS5022□T3R9 | 3.9 | M | 100KHz, 0.1V | 0.030 | 8.50 |
| PS5022□T4R7 | 4.7 | M | 100KHz, 0.1V | 0.032 | 8.40 |
| PS5022□T5R6 | 5.6 | M | 100KHz, 0.1V | 0.034 | 8.30 |
| PS5022□T6R8 | 6.8 | M | 100KHz, 0.1V | 0.036 | 8.20 |
| PS5022□T8R2 | 8.2 | M | 100KHz, 0.1V | 0.038 | 8.10 |
| PS5022□T100 | 10 | M | 100KHz, 0.1V | 0.040 | 8.00 |
| PS5022□T120 | 12 | M | 100KHz, 0.1V | 0.046 | 7.10 |
| PS5022□T150 | 15 | M | 100KHz, 0.1V | 0.048 | 7.00 |
| PS5022□T180 | 18 | M | 100KHz, 0.1V | 0.056 | 6.10 |
| PS5022□T220 | 22 | M | 100KHz, 0.1V | 0.059 | 6.00 |
| PS5022□T270 | 27 | M | 100KHz, 0.1V | 0.066 | 5.10 |
| PS5022□T330 | 33 | M | 100KHz, 0.1V | 0.075 | 5.00 |
| PS5022□T390 | 39 | M | 100KHz, 0.1V | 0.092 | 4.10 |
| PS5022□T470 | 47 | M | 100KHz, 0.1V | 0.097 | 4.00 |
| PS5022□T560 | 56 | M | 100KHz, 0.1V | 0.132 | 3.10 |
| PS5022□T680 | 68 | M | 100KHz, 0.1V | 0.138 | 3.00 |
| PS5022□T820 | 82 | M | 100KHz, 0.1V | 0.202 | 2.50 |
| PS5022□T101 | 100 | M | 100KHz, 0.1V | 0.207 | 2.40 |
| PS5022□T121 | 120 | M | 100KHz, 0.1V | 0.286 | 2.20 |
| PS5022□T151 | 150 | M | 100KHz, 0.1V | 0.293 | 2.10 |
| PS5022□T181 | 180 | M | 100KHz, 0.1V | 0.420 | 1.91 |
| PS5022□T221 | 220 | M | 100KHz, 0.1V | 0.470 | 1.90 |
| PS5022□T271 | 270 | M | 100KHz, 0.1V | 0.720 | 1.12 |
| PS5022□T331 | 330 | M | 100KHz, 0.1V | 0.780 | 1.10 |
| PS5022□T391 | 390 | M | 100KHz, 0.1V | 1.020 | 1.10 |
| PS5022□T471 | 470 | M | 100KHz, 0.1V | 1.080 | 1.10 |
| PS5022□T561 | 560 | M | 100KHz, 0.1V | 1.320 | 0.97 |
| PS5022□T681 | 680 | M | 100KHz, 0.1V | 1.400 | 0.96 |
| PS5022□T821 | 820 | M | 100KHz, 0.1V | 1.960 | 0.81 |
| PS5022□T102 | 1000 | M | 100KHz, 0.1V | 2.010 | 0.80 |
■Viking is capable to design according to customer special requirement