SCDA SERIES
Shielded SMD Power Inductor (SCDA Series)
2D10 / 2D15 / 2D18 / 3D12 / 3D15 / 3D18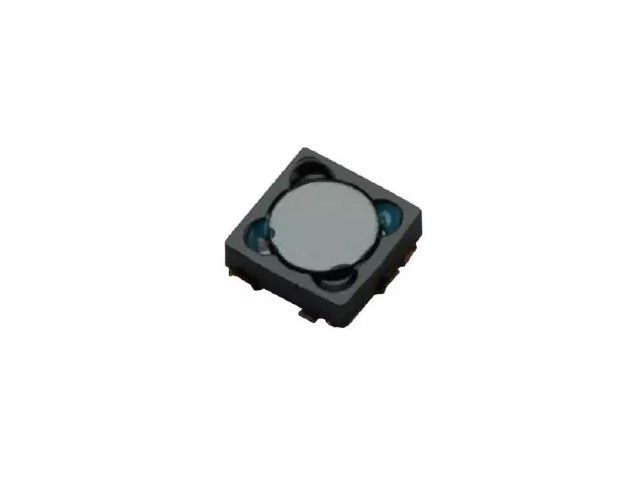 Shielded SMD Power Inductor - SCDA Series
Files Download
Shielded SMD small , miniauture power inductor , new designed terminat for low cost, low profile and high current, magnetically shielded construction. Ideal for digital equipment and hand set.
Features
Low profile, low RDC, lower resistance and high current handling capacities.
Flat bottom surface ensures secure, reliable mounting.
Magnetically shielded structure that ensures the high-density mounting configurations.
Applications
PDA, DSC, PDA And Other Electronic Equipments.
Hard Disk Drives.
Low Profile / Low Resistance Specifically Suitable For Portable Telephones.
Inductance and Rated Current Ranges
- SCDA2D10: 1.2 ~ 47μH, 1.40 ~ 0.18A
- SCDA2D15L: 1.0 ~ 18μH, 1.40 ~ 0.30A
- SCDA2D15H: 0.47 ~ 100μH, 3.40 ~ 0.24A
- SCDA2D18L: 1.0 ~ 27μH, 1.36 ~ 0.22A
- SCDA2D18H: 1.0 ~ 33μH, 3.00 ~ 0.47A
- SCDA3D12: 1.0 ~ 33μH, 3.00 ~ 0.42A
- SCDA3D15: 0.5 ~ 47μH, 3.90 ~ 0.34A
- SCDA3D18: 1.0 ~ 100μH, 3.20 ~ 0.26A
- Test equipment:
• L: HP4284A Precision LCR meter
• DCR: Milli-ohm meter
- Electrical specifications at 25°C
Characteristics
- Saturation Rated Current (IDC): The current when the inductance becomes 10% or 35% lower than its initial value.
- Temperature Rise Current (Irms): For a 25°C rise above 25°C ambient.
- Operating temperature range: -25 ~ 105°C
Product Identification
Standard Electrical Specifications
SCDA2D10 Type(□:Tolerance) (Electrical Characteristics)
Part No.
L (μH)
Tolerance
Test Condition
DCR (Ω) Typ.
IDC (A) Typ.
I rms
(A) Typ.
Color Code
L drop 10%
L drop 35%
SCDA2D10□T1R2
1.2
N,M
1KHz, 1V
0.070
1.00
1.40
1.50
Black
SCDA2D10□T1R5
1.5
N,M
1KHz, 1V
0.087
1.00
1.36
1.40
Brown
SCDA2D10□T1R8
1.8
N,M
1KHz, 1V
0.097
0.90
1.24
1.35
Red
SCDA2D10□T2R2
2.2
N,M
1KHz, 1V
0.136
0.80
0.97
1.10
Orange
SCDA2D10□T2R7
2.7
N,M
1KHz, 1V
0.127
0.76
0.94
1.10
Yellow
SCDA2D10□T3R3
3.3
N,M
1KHz, 1V
0.175
0.68
0.88
1.00
Green
SCDA2D10□T3R9
3.9
N,M
1KHz, 1V
0.200
0.62
0.84
0.90
Blue
SCDA2D10□T4R7
4.7
N,M
1KHz, 1V
0.274
0.60
0.82
0.85
Violet
SCDA2D10□T5R6
5.6
N,M
1KHz, 1V
0.319
0.54
0.72
0.75
Gray
SCDA2D10□T6R8
6.8
N,M
1KHz, 1V
0.330
0.46
0.60
0.70
White
SCDA2D10□T8R2
8.2
N,M
1KHz, 1V
0.420
0.44
0.58
0.65
Black
SCDA2D10□T100
10
M
1KHz, 1V
0.470
0.42
0.54
0.60
Brown
SCDA2D10□T120
12
M
1KHz, 1V
0.675
0.32
0.44
0.55
Red
SCDA2D10□T150
15
M
1KHz, 1V
0.800
0.30
0.40
0.50
Orange
SCDA2D10□T180
18
M
1KHz, 1V
0.890
0.30
0.38
0.45
Yellow
SCDA2D10□T220
22
M
1KHz, 1V
1.110
0.26
0.32
0.40
Green
SCDA2D10□T270
27
M
1KHz, 1V
1.600
0.24
0.30
0.34
Black
SCDA2D10□T330
33
M
1KHz, 1V
1.600
0.22
0.28
0.34
Blue
SCDA2D10□T470
47
M
1KHz, 1V
2.430
0.18
0.22
0.24
Black
SCDA3D12 Type(□:Tolerance) (Electrical Characteristics)
Part No.
L (μH)
Tolerance
Test Condition
DCR (Ω) Typ.
IDC (A) Typ.
I rms
(A) Typ.
Color Code
L drop 10%
L drop 35%
SCDA3D12□T1R0
1.0
N,M
1KHz, 1V
0.045
2.30
3.00
2.00
Black
SCDA3D12□T1R2
1.2
N,M
1KHz, 1V
0.048
2.20
2.80
1.90
Brown
SCDA3D12□T1R5
1.5
N,M
1KHz, 1V
0.055
1.90
2.40
1.80
Red
SCDA3D12□T1R8
1.8
N,M
1KHz, 1V
0.073
1.80
2.30
1.75
Orange
SCDA3D12□T2R2
2.2
N,M
1KHz, 1V
0.083
1.70
2.10
1.75
Yellow
SCDA3D12□T2R7
2.7
N,M
1KHz, 1V
0.109
1.40
1.70
1.44
Green
SCDA3D12□T3R3
3.3
N,M
1KHz, 1V
0.118
1.30
1.70
1.40
Blue
SCDA3D12□T3R9
3.9
N,M
1KHz, 1V
0.143
1.26
1.60
1.30
Violet
SCDA3D12□T4R7
4.7
N,M
1KHz, 1V
0.159
1.24
1.58
1.20
Gray
SCDA3D12□T5R6
5.6
N,M
1KHz, 1V
0.213
1.00
1.30
1.00
White
SCDA3D12□T6R8
6.8
N,M
1KHz, 1V
0.224
1.00
1.30
0.96
Black
SCDA3D12□T8R2
8.2
N,M
1KHz, 1V
0.252
0.92
1.14
0.94
Brown
SCDA3D12□T100
10
M
1KHz, 1V
0.327
0.86
1.06
0.90
Red
SCDA3D12□T120
12
M
1KHz, 1V
0.363
0.80
0.98
0.82
Orange
SCDA3D12□T150
15
M
1KHz, 1V
0.516
0.60
0.80
0.64
Yellow
SCDA3D12□T180
18
M
1KHz, 1V
0.625
0.56
0.76
0.60
Green
SCDA3D12□T220
22
M
1KHz, 1V
0.732
0.46
0.64
0.52
Blue
SCDA3D12□T330
33
M
1KHz, 1V
1.165
0.42
0.50
0.42
Violet
SCDA3D15 Type(□:Tolerance) (Electrical Characteristics)
Part No.
L (μH)
Tolerance
Test Condition
DCR (Ω) Typ.
IDC (A) Typ.
I rms
(A) Typ.
Color Code
L drop 10%
L drop 35%
SCDA3D15□TR50
0.5
N
1KHz, 1V
0.035
3.10
3.90
2.50
Black
SCDA3D15□T1R0
1.0
N,M
1KHz, 1V
0.040
2.30
3.00
2.40
Black
SCDA3D15□T1R2
1.2
N,M
1KHz, 1V
0.043
2.20
2.80
2.34
Brown
SCDA3D15□T1R5
1.5
N,M
1KHz, 1V
0.050
2.00
2.60
2.30
Red
SCDA3D15□T1R8
1.8
N,M
1KHz, 1V
0.055
1.66
2.30
2.10
Orange
SCDA3D15□T2R2
2.2
N,M
1KHz, 1V
0.071
1.60
2.20
2.00
Yellow
SCDA3D15□T2R7
2.7
N,M
1KHz, 1V
0.078
1.40
2.00
1.60
Green
SCDA3D15□T3R3
3.3
N,M
1KHz, 1V
0.087
1.34
2.00
1.60
Blue
SCDA3D15□T3R9
3.9
N,M
1KHz, 1V
0.100
1.20
1.80
1.50
Violet
SCDA3D15□T4R7
4.7
N,M
1KHz, 1V
0.137
1.14
1.60
1.40
Gray
SCDA3D15□T5R6
5.6
N,M
1KHz, 1V
0.147
1.06
1.46
1.20
White
SCDA3D15□T6R8
6.8
N,M
1KHz, 1V
0.170
1.00
1.40
1.15
Black
SCDA3D15□T8R2
8.2
N,M
1KHz, 1V
0.195
0.94
1.28
1.10
Brown
SCDA3D15□T100
10
M
1KHz, 1V
0.228
0.90
1.16
1.02
Red
SCDA3D15□T120
12
M
1KHz, 1V
0.275
0.88
1.08
0.90
Orange
SCDA3D15□T150
15
M
1KHz, 1V
0.340
0.64
0.86
0.72
Yellow
SCDA3D15□T180
18
M
1KHz, 1V
0.380
0.60
0.82
0.68
Green
SCDA3D15□T220
22
M
1KHz, 1V
0.495
0.54
0.74
0.65
Blue
SCDA3D15□T270
27
M
1KHz, 1V
0.735
0.50
0.70
0.55
Violet
SCDA3D15□T330
33
M
1KHz, 1V
0.890
0.46
0.58
0.48
Gray
SCDA3D15□T390
39
M
1KHz, 1V
1.000
0.40
0.56
0.42
White
SCDA3D15□T470
47
M
1KHz, 1V
1.150
0.34
0.52
0.35
Black
SCDA3D18 Type(□:Tolerance) (Electrical Characteristics)
Part No.
L (μH)
Tolerance
Test Condition
DCR (Ω) Typ.
IDC (A) Typ.
I rms
(A) Typ.
Color Code
L drop 10%
L drop 35%
SCDA3D18□T1R0
1.0
N,M
1KHz, 1V
0.038
2.60
3.20
2.40
Black
SCDA3D18□T1R2
1.2
N,M
1KHz, 1V
0.044
2.40
3.00
2.20
Brown
SCDA3D18□T1R5
1.5
N,M
1KHz, 1V
0.050
2.20
2.70
2.20
Red
SCDA3D18□T1R8
1.8
N,M
1KHz, 1V
0.045
1.90
2.40
2.00
Orange
SCDA3D18□T2R2
2.2
N,M
1KHz, 1V
0.062
1.80
2.20
1.90
Yellow
SCDA3D18□T2R7
2.7
N,M
1KHz, 1V
0.068
1.70
2.10
1.80
Green
SCDA3D18□T3R3
3.3
N,M
1KHz, 1V
0.080
1.50
1.88
1.65
Blue
SCDA3D18□T3R9
3.9
N,M
1KHz, 1V
0.084
1.40
1.80
1.56
Violet
SCDA3D18□T4R7
4.7
N,M
1KHz, 1V
0.099
1.22
1.46
1.40
Gray
SCDA3D18□T5R6
5.6
N,M
1KHz, 1V
0.110
1.16
1.48
1.30
White
SCDA3D18□T6R8
6.8
N,M
1KHz, 1V
0.128
1.02
1.26
1.20
Black
SCDA3D18□T8R2
8.2
N,M
1KHz, 1V
0.146
1.000
1.24
1.15
Brown
SCDA3D18□T100
10
M
1KHz, 1V
0.165
0.90
1.10
1.05
Red
SCDA3D18□T120
12
M
1KHz, 1V
0.254
0.84
1.00
0.80
Orange
SCDA3D18□T150
15
M
1KHz, 1V
0.320
0.74
0.88
0.72
Yellow
SCDA3D18□T180
18
M
1KHz, 1V
0.360
0.70
0.84
0.68
Green
SCDA3D18□T220
22
M
1KHz, 1V
0.418
0.60
0.74
0.65
Blue
SCDA3D18□T270
27
M
1KHz, 1V
0.450
0.56
0.70
0.60
Violet
SCDA3D18□T330
33
M
1KHz, 1V
0.620
0.46
0.58
0.58
Gray
SCDA3D18□T390
39
M
1KHz, 1V
0.650
0.45
0.56
0.48
White
SCDA3D18□T470
47
M
1KHz, 1V
0.790
0.43
0.52
0.45
Black
SCDA3D18□T560
56
M
1KHz, 1V
0.862
0.38
0.48
0.40
Brown
SCDA3D18□T680
68
M
1KHz, 1V
1.000
0.30
0.40
0.36
Red
SCDA3D18□T101
100
M
1KHz, 1V
1.380
0.26
0.32
0.36
Yellow
■Viking is capable to design according to customer special requirement